Sustainable Architectural Products
Architectural Line and reclaimed Tropics Panel
New, modern and sophisticated profiles, offered in panels or millwork bring elegance to any project.
Discover what's new
New Product
Sustainable Architectural Products
windfall
At Windfall, sustainability meets passionately crafted architectural products, made in the Pacific Northwest.
see our PRODUCTS
Sustainable Architectural Products
Interior Cladding
Interior wood cladding is a versatile product that displays warmth, texture, and rustic character wherever it's installed.
see Cladding
Sustainable Architectural Products
Architectural Panels
For the past decade, Windfall has fused the art of sustainability with the art of architecture in our custom architectural panels.
see Panels
Sustainable Architectural Products
Treads & Landings
Windfall offers custom design and manufacturing for wooden stair treads, landings, and stadium seating.
see Treads & Landings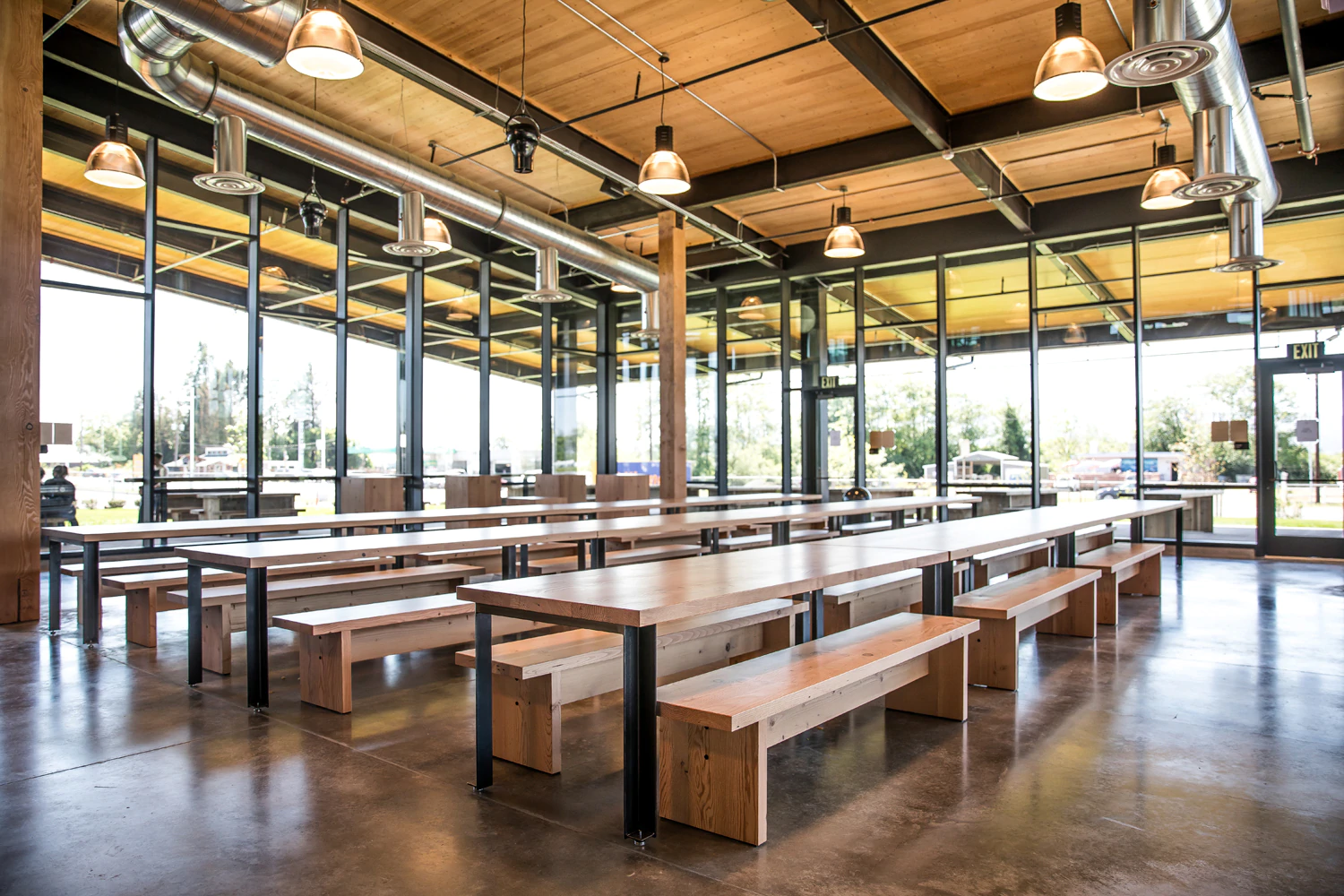 Sustainable Architectural Products
Tables & Counters
Made from Pacific Northwest reclaimed woods, Windfall's solid wood tables and counters can be made in standard and custom sizes.
see Tables & Counters
Explore each of Windfall's expertly crafted collections.
While Windfall offers several product collections of varying mediums, the heart of our craft is reclaimed and sustainably harvested wood. We offer architects and designers an array of interior cladding, architectural panels, custom stairs, custom treads, and custom or standard tabletops and countertops. Always pushing ideas for creating beautiful, functional spaces, Windfall is proud to introduce its latest lines, the Cambio Wall System and Blossom Workspace.
Using innovative materials and breathtaking designs, we offer a host of collections and products for commercial interiors.
While Windfall continues its vision for sustainable design, it takes your vision to bring our products to life. Sign up for our newsletter for the latest in inspiration and product news, or contact one of our experts to start on your project today.
Get the latest on Windfall right to your inbox.
Start your Project
Reach out to one of Windfall's expert representatives.