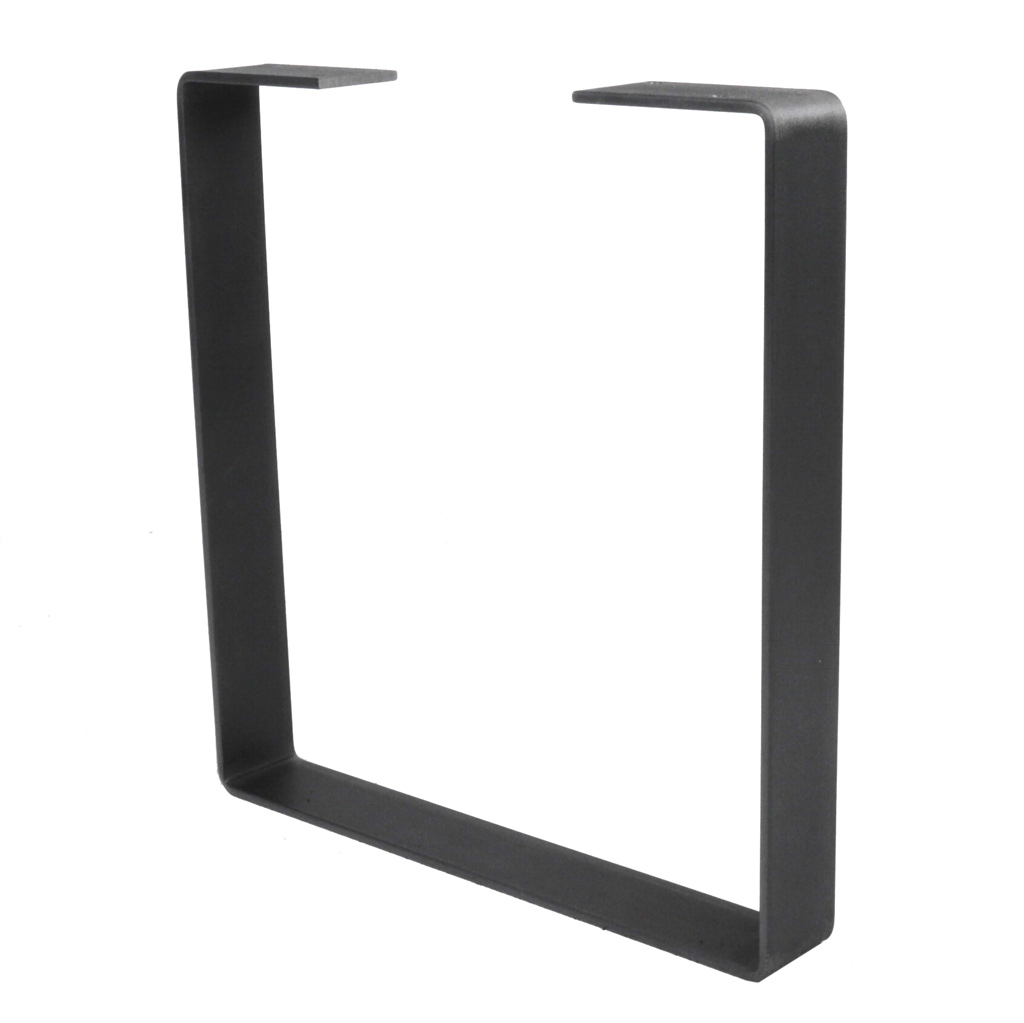 The Everest table base is skillfully crafted from 2.5" flat-bar steel, offering a modern, industrial touch to any Windfall tabletop. Available in bench or table heights. Bench height can be ordered in heights 6" to 20", in widths 8" to 24", with the additional option of ¼" or 3/8" steel thickness. Table height can be ordered in 21" to 30", in widths 12" to 30", in either 3/8" or 1/2" steel thickness. All Everest bases come with 5" wide top plates and hex-screw mounting. Table legs are sold individually and must have at least two per table (a third leg is recommended for tabletops longer than 48").
Finishing options include clear sealant, satin black powder coat, silver metallic powder coat, gloss white powder coat, or unfinished. Handmade in Portland, OR.
Available in:
Coffee Table/Bench height.
Dining Table/Desk height.
Gloss White Powder Coat
Satin Black Powder Coat
Clear Sealant
Silver Metallic Powder Coat